Why We Are Charging for the Modules Effecting the Below-Base Rate Change... ($100)
(Kai Pix, below)
As you know, we have completed the re-working and retro-fitting of the modules in WinPower to execute the changes regarding paying new hires from Local 74 at below contract-base-rates.
It was not an easy decision to come to, this invoice. Four elements contributed to the difficulty:
Late December. Many have already closed the books, or are already facing a deficit.
Many are in new schools – recently transferred – and are working mightily to build up money.
Many are new, in tiny schools, and this invoice might represent a genuine hardship.
Many will yelp over this bill, and it might be unpleasant for us.
Therefore, understanding all this, we are not requiring immediate payment.
Moreover, as is human, you may have even received this bill in error – for example, if you are too new a client. We are open for discussion if you believe you merit a waiver from this payment (for any reason), or that we have made a mistake in billing you. Please contact us if you feel this way.
But here are the reasons why we have decided to bill for this massive overhaul to WinPower:
• The Board will save $192 for the very first Cleaner who works a full pay period. Our invoice represents just $4 over half of that. Moreover, no doubt they spent some amount on overhead and administration in preparation for these savings. Our invoice represents a small, small part of this…
• As of this writing, just like you, we still do not know exactly what the new changes are – even though it has supposedly already gone into effect. (!) We only just heard of it just after you did. Not knowing the specifics, we had to design the code to allow for user-directed input, which is more involved than hard-coding specifications. With the code we developed, you determine the percentages, and start and termination dates of the below-rate amounts and periods.
• This was a very large and very difficult job. We have had to re-work and retro-fit code in many of WinPower's well-established core modules, some of which we haven't touched in over seven years.
We had to fiddle with payroll, reimbursable computations, the PO1, the Year-End PO1, the DAR (including a new, additional posting, and also the mid-period postings), the Staff and Summaries Windows, the Titles tables, the Pay Stub table, "Projections," and more.
Perhaps of interest: Working in a vacuum, we are unsure of the rounding routines, which are important to programmers. Specifically, 16.77 * .85 = 14.2545. Do we multiply by 4 decimal points, or by two? If we guessed wrong, our figures and the Board's will be off by pennies, which make proofreading much harder for you. (Of course, once we find this out, we will make any adjustment that might be necessary.)
There is a great deal of cognitive dissonance when working under these types of circumstances, and we feel it is entirely unnecessary. We are trying to service our clients, to make this transition as smooth as possible all around. Why hinder these attempts? It makes the transition rockier, and that always costs resources.
• Retro-fitting and re-working mature code is a real high-wire act. With no time to do any beta-testing, we are left with a truly inadequate, or rather, non-existent trial period. We will probably be re-working the code – often on an emergency basis – for quite some time, as the wrinkles and nuances (not to mention the bugs) are discovered.
• In the real world, programmers get paid a lot of money to retro-fit mature code.
• We have had several clients tell us that they needed this module now. They have informed us that they hired new 74 workers – or re-hired seasonal 74 workers who have experienced a break in service of over 6 months – and that these employees will be subject to the below-base guidelines.
• This is happening at the busiest time of the year, for you and for us, on top of salary increases…
• Programming this has made us acutely too aware of how difficult this would be for you to perform manually. You need to compute reimbursables at several additional rates, as well as the basic gross payroll number, you need to compute the savings to the gross to the Board, you need to take that amount off your 202 amount in the DAR, and you need to be aware of when to stop doing this.
Naturally, this is all greatly complicated if you decide to pay someone above the below-rate base, and also for your split-titled employees…
The good news: We have succeeded in entirely automating the full range of these functions. Once you input the employee, your work is over.
And we have done this all in time for the pay period that initiates these changes (if our information is correct).
~ And so we ask your indulgence… ~
Happy Holidays, once again !
---

If the above disquisition isn't enough, allow me to resort to cheaper tactics... What about Kai ??

Look how busy he is, making all these changes for YOU !
Can't even find the time to feed himself... (Even if he knew how...)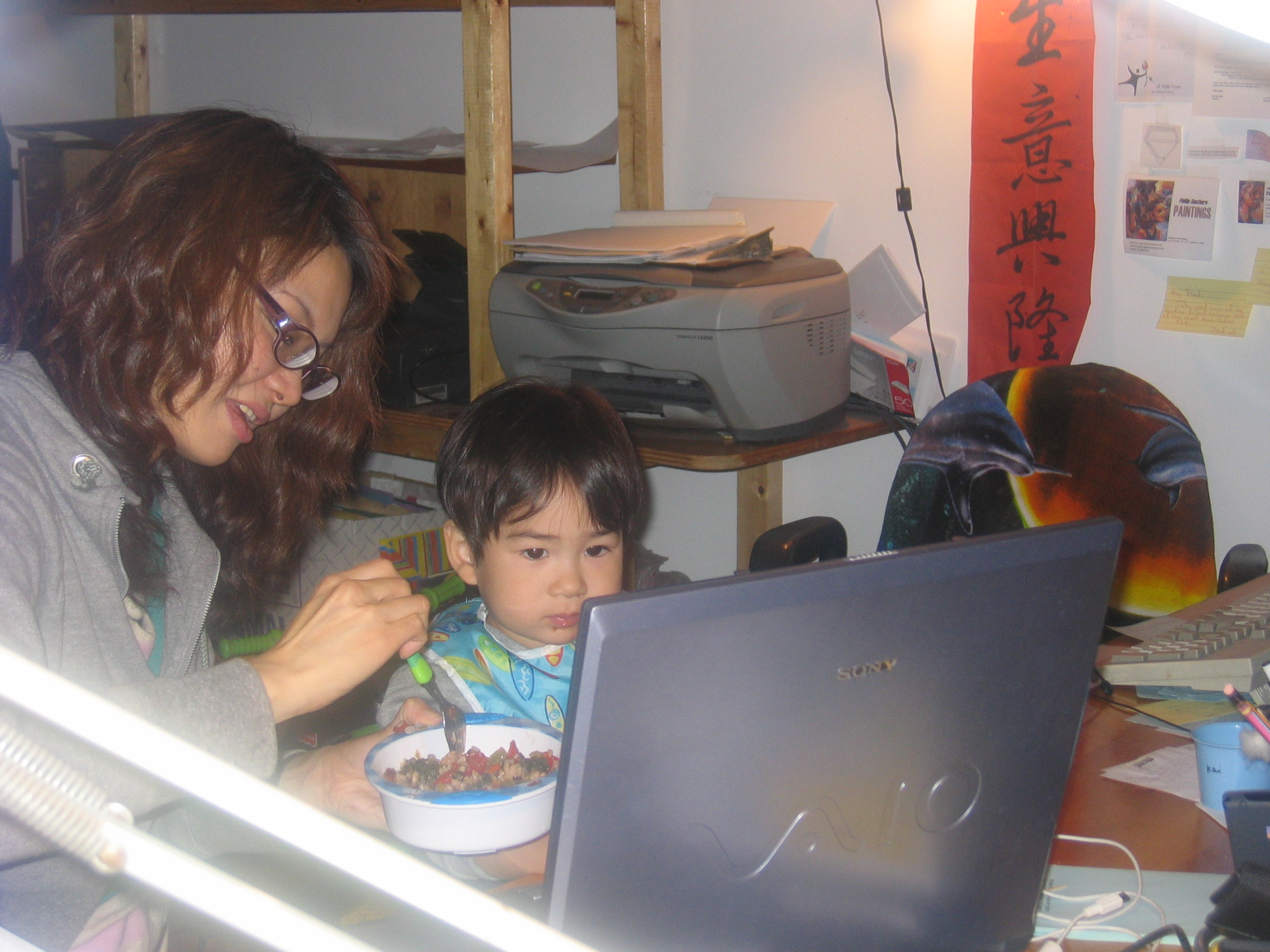 ---
And even when out and about on the town, he brings his phone and his work,
just in case of a DAR or payroll emergency !!
Looks like he just heard something...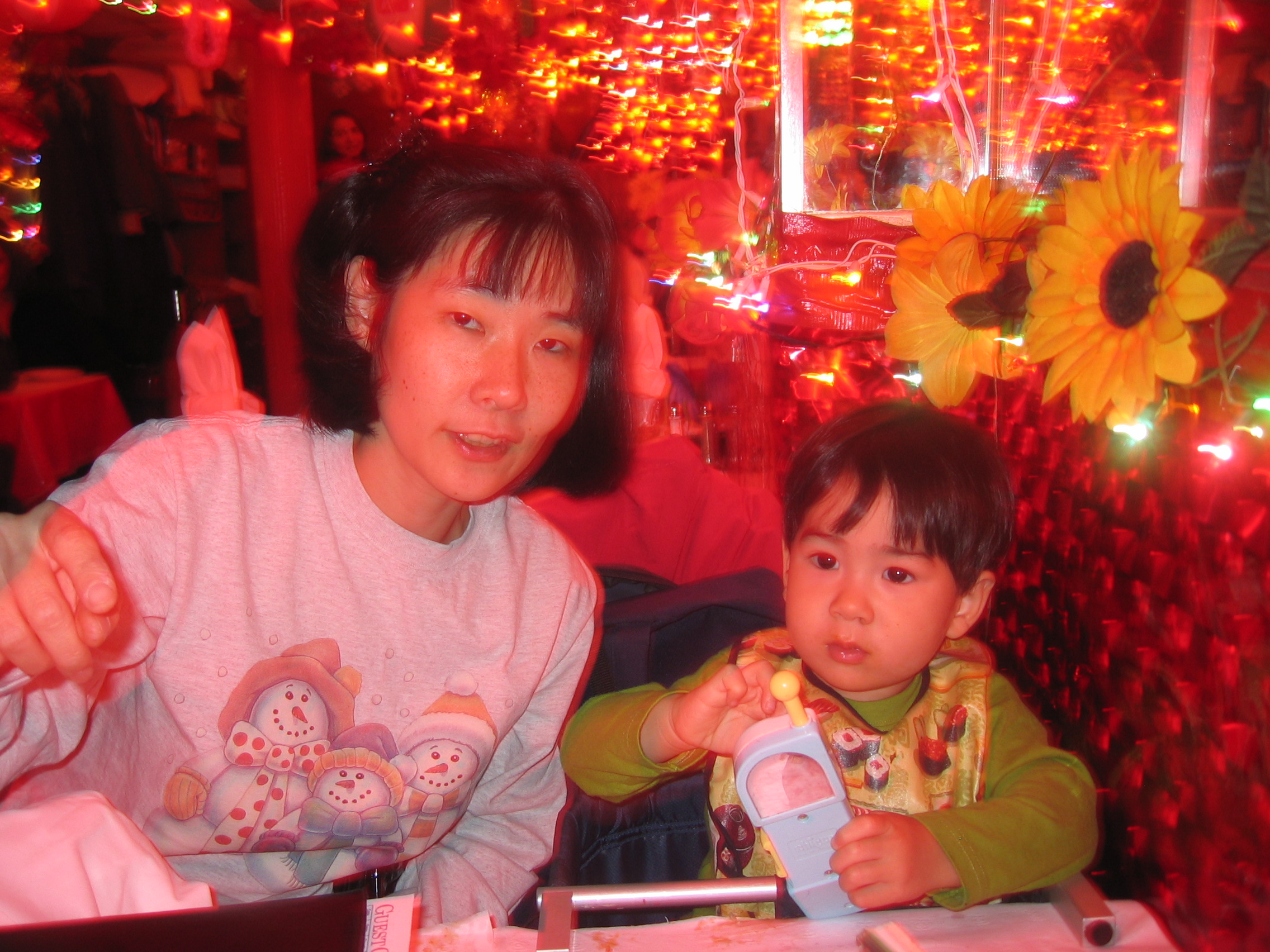 ---
And see how chagrined he became when he learned he would have just a couple of short
weeks to code all the new changes to WinPower !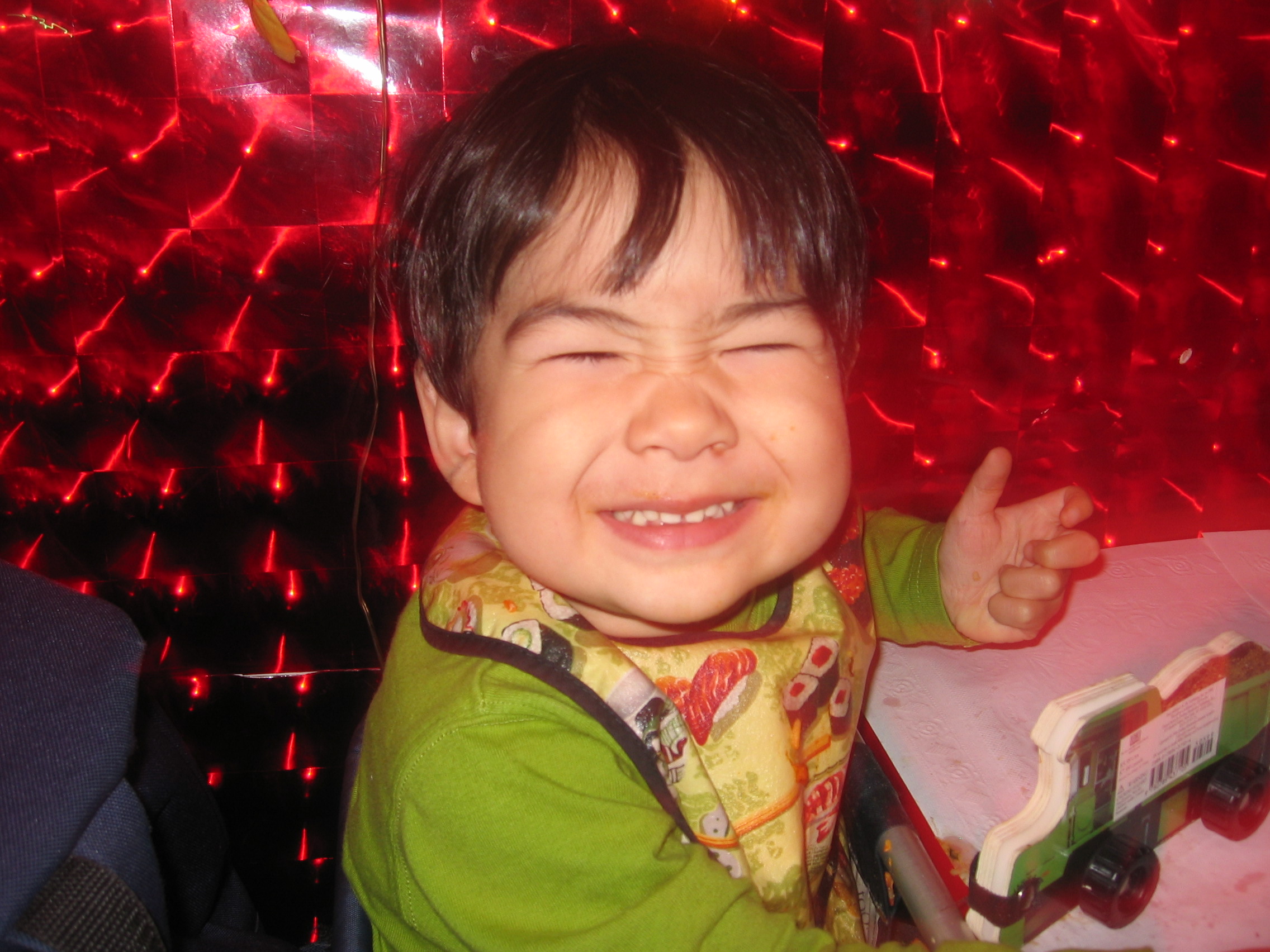 So you see? Kai deserves it...